ENERGY SOURCE FOR POOL AND HOUSE
RAINWATER EFFICIENCY SYSTEM
PERGOLA SOLAR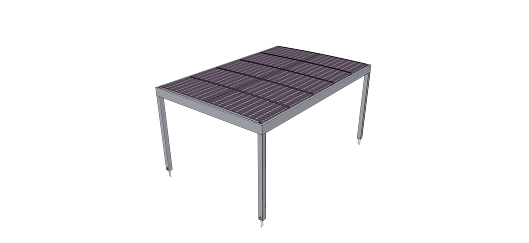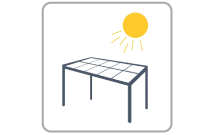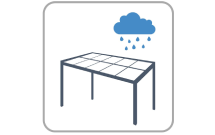 PERGOLA SOLAR is a source of clean solar energy for your pool. It allows you to reduce the consumption of electricity from the grid and replace this energy from the sun. PERGOLA SOLAR provides a power output of 3.7 - 4.44 kWp depending on the model. Produced energy is stored in a 3.1 kWp battery. This capacity is sufficient to power the pool's basic technologies (circulating pump, water treatment technology, LED light). The battery storage can be on demand increased to operate pool technology with a higher consumption.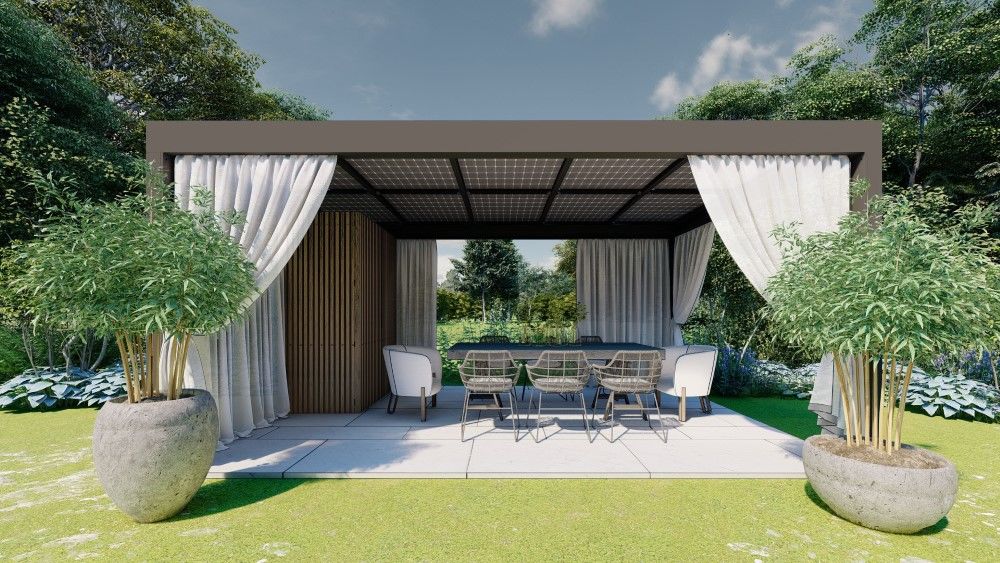 The SOLAR PERGOLA operates as an off-the-grid independent system that allows interconnection with the electrical installation of the pool. In case the battery is discharged, the pool system can be connected to the main electricity supply grid again. SOLAR PERGOLA can also be operated as a conventional solar power plant, connected to an existing solar technology of the home and thus increase the power generation capacity for the whole house. SOLAR PERGOLA located close to the the swimming pool serves as a resting place for sun loungers and other garden furniture. As a bonus the construction of the SOLAR PERGOLA integrates downpipes to capture rainwater for any subsequent use.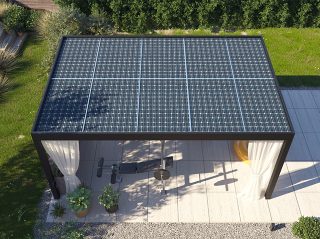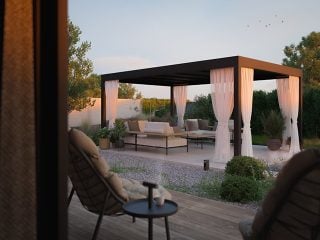 WHY CHOOSE PERGOLA SOLAR?
Solar energy source
Solar panels can generate up to 4 MW of electricity/year
The average consumption of an average European household is 4 MW / year
Multifunctional Solar Pergola for your relaxation
Off-the-grid solar power plant without the need for connection to distribution grid
Possibility to connect to the distribution grid and expand the home solar power plant output
Rainwater capturing for later use
Responsibility towards ecology, nature and future generations
Save on energy costs with PERGOLA SOLAR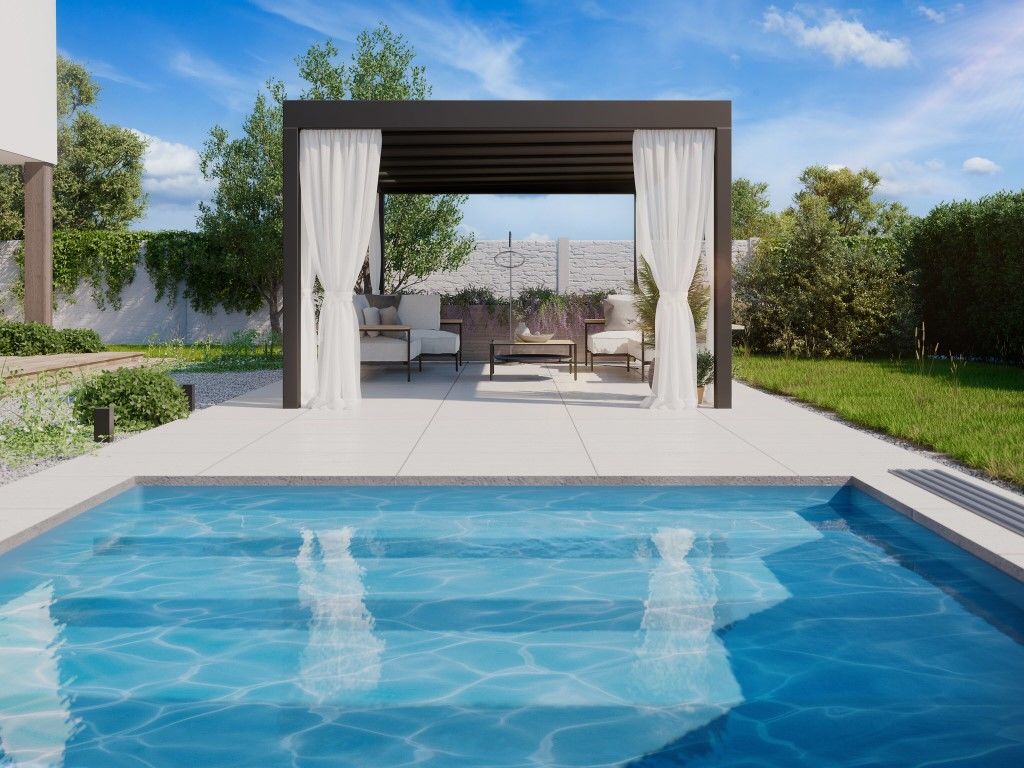 PERGOLA SOLAR - 10 SOLAR PANELS
CONSTRUCTION DIMENSIONS: 3700 x 5510 x 2602 mm
SPECIFICATIONS:
Solar output: 3,7 kWp
Solar panel type: light transmittance 12%, double-sided tempered glass
PERGOLA SOLAR - 12 SOLAR PANELS
CONSTRUCTION DIMENSIONS: 3700 x 6586 x 2602 mm
SPECIFICATIONS:
Solar output: 4,44 kWp
Solar panel type: light transmittance 12%, double-sided tempered glass